Through highly interactive programs, we can help project professionals grow their teamwork skills, create increased team performance and change agility.

Sometimes we lose sight of one simple truth about organizations, projects, and the variety of initiatives found within them - they are made up of people.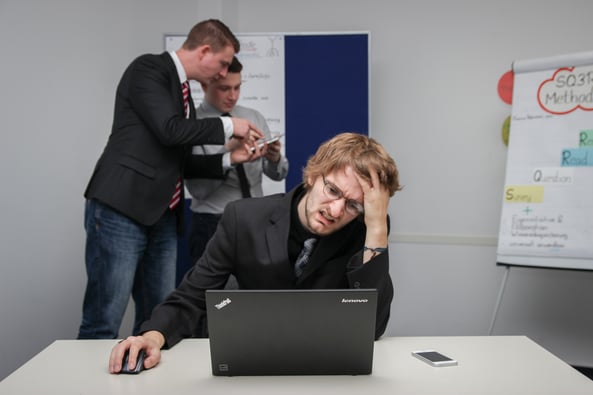 Despite all of the frameworks and tools at our disposal, they typically take a purely technical, rational approach to the projects within our organizations, and they fall short of supporting the human aspects of the change.
This brings many implications for the project leaders within companies.
Projects often have a profound impact on the organization and the people within it. Projects transform all or parts of an organization and by their very nature and can create change all the way to the individual departments.
The project managers leading these initiatives need to be able to make use of the many different elements and create a final masterpiece. I referred to this in the past as social sculpture or also known as, "Gesamtkunstwerk."
These elements are going to interact with each other no matter what. It's essential that the connecter, champion, or project manager is capable of being able to do this effectively.
The problem most common of projects is there is over-concentration and emphasis on the technical content. This over-concentration often misses the requirement of cooperation, alignment, and commitment from other people and leaders throughout the organization.
For example, the "Project Manager "Global Trends in Project Management 2022" report states that 76%-100% of projects require collaboration outside of their immediate team.
76%-100%!!!
On top of that, nearly all of the teams surveyed had to develop their own project processes on their own as there are typically zero centralized processes or guides with tools to drive the progress of a cross-collaborative project.
This means project leaders must be able to interact with the various sub-cultural elements within their organization. They need to be able to make a concerted effort to speak and listen in ways that take these differences into account and create their own team cultures between the diverse leaders.
The unfortunate part is project leaders are typically not trained on the cultural elements within formal project management certification programs.
This can cause them to be handicapped by the values and beliefs of the organization's culture. They can have difficulty understanding and adapting to different norms and behaviors across the company.
On the other hand, when project managers have a strong connection to the culture, they are more capable of interacting with other kinds of teams and are more adaptable, flexible, and effective.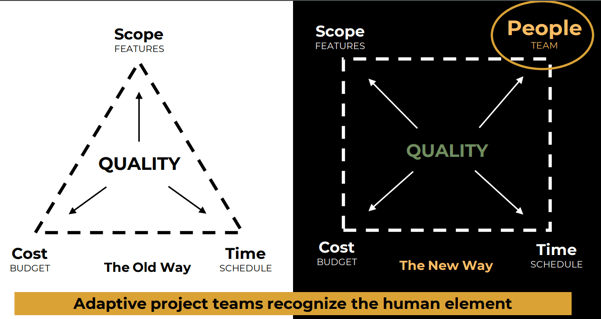 This is essential because as we dig deeper into how these teams interact, the majority of them use meetings as a primary way to collaborate.
If your project manager is adaptive and has the ability to align the team culture, this makes collaboration more accessible and more productive - it can also reduce the potential for culture clashes among team members.
Your culture should be progressing your projects. It should be working for you! Not against you. It is a critical factor in creating an enticing, high-performing workplace.
As a project manager, you need to be able to navigate and thrive in these transition zones between worldviews, mindsets, and paradigms while unleashing the potential.
At Perennial Culture, we have found it to be extremely valuable in helping project leaders gain a better understanding of culture, its underlying process, how it develops, and how to utilize it in their role to become more effective and get the planned project results.
At the very least, make sure your project teams are able to align on Virtuositeam's Five Principles for high-performing teams:
Be aligned around a common purpose

Has competent people and functional processes

Resolve issues as a team

Establish and operate with a sense of shared fate

Measure progress against its goals.
Through highly interactive programs, we can help professionals grow their teamwork skills, create increased team performance and change agility.
This social capital will ultimately provide the superglue to forging deeper cohesive teams that can facilitate ideas and increase the chances of meeting project goals.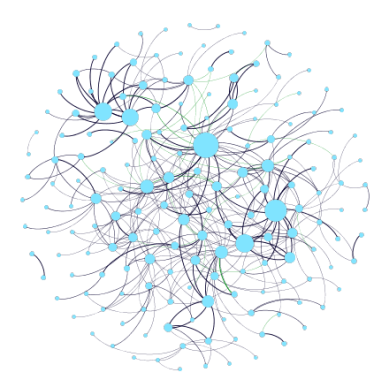 Closing thoughts -

In today's work environment, which is mainly team-centric and fast-paced, managers and project leaders are no longer in this supervising role. Now, they are at the center of cultivating innovation, knowledge, enabling performance and problem-solving. It is essential your people, and especially your project leaders, are highly social and can champion the culture.

At the end of the day, utilizing these principles in your culture change strategies is transformative, impactful, and has the power to take your organization to the next level.



Why you should explore our "Culture as a Service" package?
We are experts in designing and facilitating these peer-to-peer sessions and developing L&D cohorts. After we set a foundation for your culture evolution strategy, we should look to develop a strategy that reinforces sustainability and peer group integration.
That's what our Culture as a Service package provides.
Monthly & Quarterly Culture Pulse Checks

Peer to Peer group sessions

Mentors & Topic-specific training & development sessions

1:1 coaching.
Connect with us today to explore how this could drive value for your organization today!