Mergers and acquisitions (M&A) have consistently been on the rise for the past decade and as the deal volume continues to increase, companies are rethinking their M&A strategy once again. In most cases, these deals, especially for technology and talent, can help companies keep up with the pace of innovation, expand their tech stack, reach new customer markets, and still bring change down the road.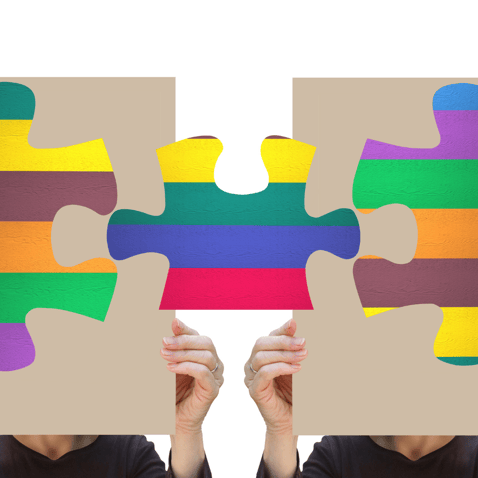 When it comes to the culture and your people, the people's objectives are often the hardest to achieve. Engaging and retaining talent that comes with an acquisition is critical to the value created in the transaction.
Your people don't fear the change, what they need is clarity.
In PwC's 2020 M&A Integration Survey, there were significant declines in employee morale and employee understanding of company direction during an acquisition (figure 12). Fear, indecisiveness, and just plain confusion within workforces can hinder companies until leaders clearly explain roles and expectations within the new organization.
Culture is a critical part of realizing value in M&A, and it's much more than a fancy office space, great perks and benefits, and an open dress code. It has everything to do with communication, shared purpose, values, the employee experience, and the interaction and morale within the organization.
M&A integrations are typically slow, and employees are left with a communicated plan that is vague, undetermined, or not communicated at all. Employees tend to shift into some type of neutral state of productivity and operate with a lower degree of intensity.
"65% of acquirers say cultural issues hampered the creation of value in their deals" – PwC's Creating value beyond the deal report, Mergermarket
When reviewing an organization's M&A integration plan, it usually consists of sequencing legal, IT, and HR processes such as making sure employees are transitioned onto one payroll system, one benefit system, eliminating redundant positions, realigning sales territories, admin procedures, and restructuring of the organization's governance. We often find that culture gets little attention and is usually left to figure out down the road. In fact, in PwC's 2020 M&A integration survey, only half of the executives they polled said culture was an element of their change management programs.
The consequences of this lack of investment are significant. Culture clash forms, leaders struggle to communicate, large levels of unproductivity occur as talent sits and waits in the dark, meetings are ineffective, and misalignment causes ineffectiveness and inefficiencies.
As culture becomes more of a priority item on your M&A integration strategy, there are a few steps we can take to realize the full value during the deal.
Step 1 - Engage & empathize with the two organizations.
The first step is to engage with and empathize with your organizations in a way that allows you to understand where your cultures are today. We need to uncover the cultural differences between the two entities before we initiate changes.
This needs to go beyond the stated purpose, mission statement, and values. You need to dig deeper beneath the surface and understand the actual day-to-day organizational traits and behaviors.
After effectively assessing the culture at both the acquiring organization and the acquired organization, we can then target and plan what to do in the near and long term. It is not always about creating a new culture or a rapid culture transformation - rather, it's about ensuring that we are creating the right action plans and interventions to avoid value deterioration in the early days of the transaction.
We can accomplish this through conversations with senior leadership, interviews with employees from the different levels of the organization, conduct focus groups, and potentially workforce surveys to enhance the findings. The end goal of this stage is to determine how we are most alike, how we differ, what barriers we may have, and what obstacles might occur as we start operating together. For example, think about if the acquired company typically exercises decisions in autonomy versus the acquiring company having a rigorous decision-making and budgeting process. Recognizing these differences will empower you to develop a much more effective communications and onboarding plan on the expectations going forward for the acquired company.
Having these insights from the workforce will become the guide for a targeted strategic plan for the organization. Doing this effectively may accelerate the M&A process, as the team will uncover the organization's true sources of strength as well as areas for improvement in preparation for the integration process.
Step 2 – Define your north star.
After fully uncovering the current state and differences between the two organizational cultures, you will be able to start defining what the objectives and vision are for the organization after the two are fully integrated. Do we want to co-create and evolve into an entirely new culture & organization? Are we looking to assimilate the acquired organization into the acquiring one? What are the outcomes and vision for our expanded organization after the transaction?
This is a critical step to capture and protect the value created during this process. Developing a roadmap and set of guiding principles to be used should be documented in an operating model for the combined company and include a clear understanding of the scope of work and the timing of the integration.
Try not to hold onto old values and beliefs that do not serve you anymore. Instead, unify your people around something new and energizing for the future. Create the space to rewrite and socialize new cultural statements, manifestos, and celebrate this moment of coming together.
Setting goals, objectives, and KPIs are extremely important when creating your north star. Without tracking, there can't be any type of reporting when executing the plan. It is that simple. Keeping track of progress during the integration helps keep employees focused on the right activities. Most deals include a variety of types of revenue and cost-related KPIs but we should not be limited by hard numbers that easily show on a balance sheet. Along with tracking those metrics, the organization can benefit from qualitative KPIs that track things like culture and change management. Whether the objectives are defined by qualitative or quantitative measures, formulating these types of KPIs from the start helps companies uncover clear targets and achieve their goals.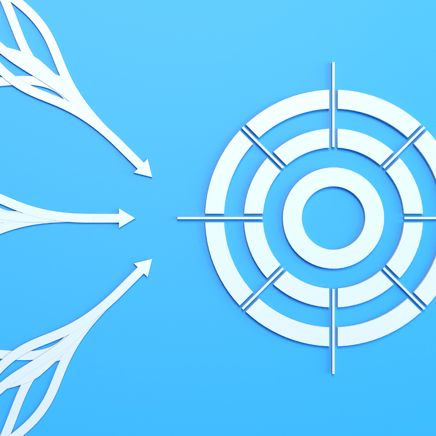 Step 3 – Executing the plan.
Executing the plan seems simple, but there will need to be some culture alignment techniques implemented. This includes empowering leaders throughout the levels of the organization with the tools and resources to bridge the gap. This means training them in learning new styles of communication, showing up differently in decision-making situations, and honoring or learning new rituals.
Having your leaders understanding and modeling the way is key. One of the best ways to execute the integration goals and cultural aspirations is through a top-down, bottom-up, inside-out program. You can execute this type of cultural integration program is by using a few key elements:
Have defined impact areas, business outcomes, and metrics.

Develop culture champions from multiple levels of the organization.

Prioritize defined values and behaviors to operate from.

Define and remove any uncovered barriers.
It is essential that you focus on energizing a movement in targeted places around a few critical cultural elements with your team of culture champions and continue to grow and scale the movement across the organization.
Executing the integration strategy is only the beginning. This model should not be static. It should be iterative and updated frequently as you gain access to more information, receive personal feedback from the field, and as you monitor results.
A few final thoughts –
Companies that involve integration teams and a cultural plan early in the process are more likely to see favorable results. Having the team involved early will put you in a place to develop a sound operating model for your culture evolution and integration of the two entities. The value an organization realizes in an acquisition depends on how well the newly combined company identifies, manages, and executes activities together. It is essential that you take the time to understand where each group is coming from and co-create the future with both entities.
You may be asking yourself: What aspects of our culture are collapsing? What aspects do we need to reinforce or reinvent moving forward? How can we energize and empower ourselves to be "Cultural Champions" during disruptions and major paradigm shifts? What can we do to reach a level of cultural coherence in our organization?
There is a systematic approach to designing everything - this includes culture. A systematic approach requires a holistic perspective where you consider the individual elements within a system and the relationships between those elements.
Sustainable cultures start with engaging and empathizing with the elements that create them. Be vulnerable and courageous, and you will feel engaged and understand where you are today. From here, you can start to envision the future state of your culture that you need. You'll be able to see the gaps between where you are and where you want to be. This requires discovery, direction, vision setting, and the design of your Culture Compass: a tool we use to help guide you in your journey into cultural evolution.
You will feel energized by the opportunity and empowered by positive intention and clear direction. Take time to involve culture evolution in your M&A strategy and you will realize a higher level of value that could never be achieved without it.
Need help uncovering the gaps?
Reach out and ask about our free M&A Culture Assessment to guide you through the beginning stages of your integration strategy.