Why have a plan? What is next for 2022 that should be part of my culture plan? What are the steps to start doing this?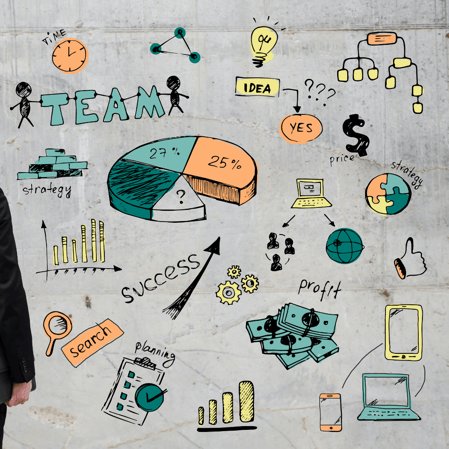 Why should I have a culture plan?
With the war on talent and the competitive marketplace, you NEED to have a culture plan for 2022.
In every major study that I have reviewed recently, culture is the number one driver for the attrition rates that organizations have. If you think money or job titles are going to win you the war on talent, you are in for a rough 2022. The employee experience and your organization's culture, and how your organization shapes the way people work and live, will be the deciding factor for your success in 2022.
At a basic level, having a culture plan provides you the foundation and guidance to develop a work environment that engages existing teams and empowers talent to do their best work. It communicates to your people and your customers that you are a culture-first company and that you fully care about your people. Which is the number one trait that talent is looking for when making decisions to engage with you.
Josh Bersin says it well; It isn't a great resignation, it's a great migration. He states, "Employees are migrating from "crummy jobs" to "better jobs" and from "companies that don't seem to care" to "companies that really really care."
But the biggest reason why you should have a culture plan... Is because those that do and those that really really care are seeing amazing payouts on the bottom line.
Not only is culture important to simply attract & retain talent, but it also has a huge impact on your organization's business results.
This trend isn't changing either. It shows no signs of stopping and employees everywhere are continuing to grow this desire to pursue a work environment that actually engages them and creates an energy that inspires them to WANT to come to work. Not HAVE to come to work.
Company culture is now an element that can make or break an employee's decisions to stay with your company.
Chief Executive Officer Tom Walker says "The market for top talent has never been more competitive nor more important. Talent is likely to be the number one challenge entrepreneurs face in 2022. Startups and their boards must develop talent strategies earlier and then back those strategies with the funding to attract and retain the talent needed to execute on the business plan."
Organizations looking to address talent strategies and improve retention can benefit significantly from culture planning. Addressing the key cultural improvements and elements that employees are looking for can create a true competitive advantage.
What is next for 2022 that should be part of my culture plan?
First - You need to rethink the level of transparency throughout the organization and develop deeper levels of trust and inclusion.
Employees are looking for more and more information around how decisions are made and future orientation. Companies that do this really well put their people and purpose first, and their decisions and transparency around them show that. Money and perks will be enough to get people to consider your company, but that's not what will keep or engage them.
The ultimate goal here is to create deeper levels of trust in the organization. Having this level of transparency, empathy, and integrity from leadership goes a long way.
Second - Up your investment in culture-focused leadership development programs - Specifically for mid-level leaders, department leads, and any emerging leaders.
Managers are one of the top leading factors for employee performance, engagement, and the overall experience someone has with an organization. Which makes them one of the key drivers in employee retention.
Companies need to make sure managers are upskilled and supported to provide amazing experiences, empower employees, and develop thriving team cultures. Not only that, they need to be trained to embed the mission and purpose as a part of every activity they do. This will inspire deeper levels of trust in the leadership, and encourage others to help tie their contributions to the mission. This ensures your organization is operating under a people-first approach.
Third - Reset and realign around the foundational elements within the company and the culture.
When was the last time you revisited your mission and vision as an organization? What about the values? Is it still aligned with the changes that were forced upon you over these last two years? Is it still engaging, motivating, and inspiring? Is it clear and are employees able to recite it?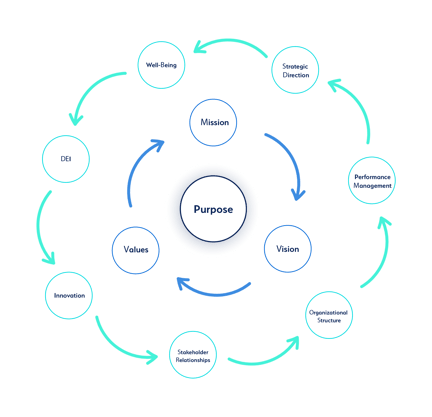 These are the things that inherently bring your people together and engage them to work together. With the amount of disruption that our world has brought us over the last two years, there is a good chance that you are due for a reset.
Many organizations were forced to transform how they do their work and in some cases, the services they provide. There is a good chance the company you are today does not mirror the company that walked into 2020.
This is a golden opportunity to revamp these elements with the changes that were forced upon us. Think about what a re-onboarding could look like for everyone (new hires and current employees). How might you re-onboard your entire organization to the foundational elements that the organization is built on?
Take a bit of time to really look at the foundational elements that make up who you are and how you do things, and ensure the members of the company are fully engaged and aligned on those elements.
Fourth - Triple Down on Connection
After being locked down for a year, and a mix of another year being locked down and in-between working from home, going into the office, and barely being able to go to any social events, people are begging for connection.
But, we are not only talking about the human connection here but also a connection to their purpose, and connection to their work. Creating cultures with diverse dimensions of connection should be one of your organization's highest priorities.
To simplify this, think about developing deeper connections at three levels:
Connection to the work - Developing that deeper sense of purpose and joy into every day.

Connection to others - Creating a sense of belonging and creating opportunities to learn from each other, grow with each other, and collaborate.

Connection to the organization - Connecting them to a vision bigger than themselves and creating this bond to the impact they are creating in the world.
Building these three levels of connection will have incredible benefits. Employees will perform at the top of their game due to the connection to their work. Employees who feel connected to their peers feel a deeper sense of safety unlocking their ability to contribute to innovation and team-based collaborations. Being connected to the organization will influence employees' behavior to be aligned with organizational goals and you will find members proactively looking to improve the quality of the company.
If you are looking to take your organization to the next level, build these three types of connections and you will see some pretty amazing results fairly quickly.
What are the steps to start doing this?
1. Listen to your employees.
When is the last time you have really engaged and empathized with your people?
Your first step is to start collecting feedback from your people and engage them in the process. Co-creation should be an essential element of your culture plan.
If you do not have up-to-date results from an engagement survey and a current state cultural analysis, strongly consider using one to kick off your plan. There are many tools out there and we leverage some of our own but ensure you are using science-backed questions that collect critical insights across the employee experience.
2. Set goals and prioritize culture design objectives.
After having your people engaged and you have taken the step to understand their experiences, you can start to prioritize and set goals. You should have a mix of long-term goals and immediate short-term goals that you will need to start tackling today.
Part of this stage will include actually co-designing your culture and finding clarity around what success looks like for your organization.
3. Assign Roles and Implement.
Culture development typically is assigned to HR or one core person. But in reality, cultural development is everyone's responsibility. Especially top leadership and anyone with a direct report. They are the role models for what is expected and should be role modeling the way for other members of the organization.
Make sure you support members throughout your organization with the tasks, training, and enablement resources to support the culture plan.
Why you should think about our "Culture as a Service (CaaS)" package.
After setting a foundation for your strategy, you should look to have a resource and process that reinforces sustainability.
Culture is not a one-and-done thing that you can plugin once and now you have a thriving culture. Strong advice - stay away from "plug and play" solutions. Any service out there that promises this solution can plugin and improve your culture will not be organic to the people, and your employees will resist it. Make sure to avoid the trendy programs and co-create the solutions with your people.
You have to remember that culture is ab organizational energy and experience that has to be consistently monitored and nurtured.
That's why we designed the Culture as a Service (CaaS) package. This empowers leaders and organizations with the support and resources to maintain and improve the healthy habits and operations of your culture.
Our "Culture As A Service (CaaS)" package includes:
Monthly & Quarterly culture pulse checks

Peer to peer group sessions

Mentors and topic-specific training & development sessions - We have a network of experts on a variety of cultural topics.

1:1 coaching sessions
Employers need to have a dedicated department and resource center for the many complexities and organizational challenges - and this can be it!
This is a framework that empowers you with the guidance, coaching, strategy development, and network of experts for your diverse needs.
At the very least, we hope you take a more proactive approach to your culture.
It's an essential item that truly decides the extent of your company's success.
All I could ever ask is for leaders to start asking the questions. Bring these questions into your leadership meetings. Bring these questions up with your board.
Make it a strategic objective for 2022.
I can guarantee that you will see positive financial results on your bottom line.
____________________________________________________________
References:
Bersin, J. (2021, December 14). From The Great Resignation To The Great Migration. JOSH BERSIN. https://joshbersin.com/2021/12/from-the-great-resignation-to-the-great-migration/
Boogaard, K. (2022, January 6). Four steps to create your 2022 culture plan. Culture Amp. https://www.cultureamp.com/blog/culture-plan
EICHELBERGER, A. E. (2022, January 16). Rev1 Ventures Leadership Team Shares 2022 Startup Predictions. PRweb. https://www.prweb.com/releases/rev1_ventures_leadership_team_shares_2022_startup_predictions/prweb18386476.htm
Massachusetts Institute of Technology. (2022, January 11). Toxic Culture Is Driving the Great Resignation. MIT Sloan Management Review. https://sloanreview.mit.edu/article/toxic-culture-is-driving-the-great-resignation/